Welcome to September. There are plenty of new albums out around this time of year, so as part of my civic duty I will now force my entirely subjective prose into your consciousness by giving you one pretty stellar new release…as well as warning you of one to avoid, thus leaving you with more pennies in your pocket and more time to sort out your pencil case, pack your bags for uni etc. Embrace this rare act of generosity, and feel free to fight your corner by commenting/emailing me via hannah [at] hannahjdavies.com.
Hit
American Goldwing – Blitzen Trapper (Sub Pop) – out Sept 12th
As much as I hate to paraphrase a press release, Blitzen Trapper's Eric Earley proved that sometimes an artist's own perception of their work needs little further analysis. Earley recently mused that "the earthiness of these songs will make you want to get loaded and get in a fight, or find a girl and fall in love forever, simultaneously" and it seems that Blitzen have achieved this feat, creating a multi-faceted rock album with appeal for both the lovers and the fighters. The sixth studio release from the Portland, Oregon-based quintet is a diverse collection which brings together classic country (complete with harmonicas and Dylan-style vocals) and twangy pop with more than a nod to Tom Petty. Squeezing decades of rock into a pulp of nostalgic americana, it's compulsory listening in full for those who need an entry level country rock album. To everyone else: a few key downloads to mix and match – plus an obligatory Jack Daniels – is enough to get the idea without turning into a SXSW groupie. The idea being that this is the faux-vintage 'record' that works in the same way as your pre-grunged Abercrombie jeans – perfectly engineered with high production values to help you party like it's 1971. Without any dust or broken LPs in sight.
4/5
Go and download: "Street Fighting Sun" – a forgotten White Stripes B-Side produced by Motorhead?! "Might Find It Cheap" – gutsy Western grooves permeated by a compulsive, stirring, 'Gimme Shelter'-esque bassline. (Stream the album in it's entirety here).
Maybe
I'm With You – Red Hot Chili Peppers (Warner)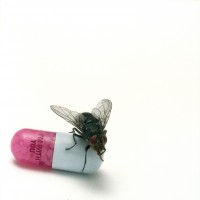 Red Hot Chili Peppers have survived a fair few changes throughout the years, but has John Frusciante's latest departure irrevocably damaged the band? This writer would be inclined to think so. Oddly enough, the queasy didn't-get-a-bike-for-Christmas brand of disappointment I felt on the first play of "I'm With You"was the same feeling I had when Stadium Arcadium landed five long years ago. That album did, admittedly, become a grower, but I'm not sure I'm With You will sustain my attention long enough so I can find out whether, like a fine wine, it will get better with age. Unfortunately – please do ignore my mixed metaphors and alcoholic analogies – fine wine is not supposed to be mixed with new blood. Josh Klinghoffer (he who sounds like a Smashing Pumpkin in Dot Hacker/Frusciante's Ataxia contemporary) is a worthy musician, but his inclusion in the Chili roster is incongrous. He was just five when the band released their first album, and I fear that rather than continuing the band's legacy alongside his ageing confreres he will be forced to imitate pal Frusciante for as long as possible in order to survive the murky waters of cult band land, where fans congregate on forums and ignite faceless vendettas at the mere mention of a lousy chord progression. I doubt that anyone will be chasing Josh with a torch in hand, however. Whereas Stadium Arcadium was a mix of concepts and styles (Frusciante seemingly paid homage to every guitarist he'd ever admired) tightly packed together in multiple tempos, and arranged over two planetary-named CDs with copious B-sides on a third, I'm With You is 14 safe and familiar failsafes with little deviation from by-numbers funk and Kiedis' trademark weird lyricism. Rather than being an organisational mess like it's predecessor, it's a stylistic bore of idly peddled beats with little dimension. "Monarchy Of Roses" demonstrates this most pointedly – repetitive and nonsensical, but not in the genius way that characterised classics like The Zephyr Song. What was it I said earlier about surviving changes…one of the reasons why Jane's Addiction's Dave Navarro was able to replace John Frusciante in the mid 90s was his ability to reprise and reinterpret the groove as John himself had had to do at the beginning of his first dynasty (he was drafted in following the death of original RHCP guitarist Hillel Slovak).
Klinghoffer's attempt is far from complacent, but whether he can stamp his mark on such an established outfit is indeterminable from this forgettable debut. "Annie Wants A Baby" is the nearest that the band gets to their "By The Way" glory, but overall it's overproduced and predictable fare. In short, diehards will love "I'm With You" for those simple bedroom jam moments where Anthony and Flea reprise their usual roles, and those too young to remember Californication (e.g.: the profitable tween market) will treat it as a stepping stone into rock/a counterpoint to Bieber et al. Invariably, it will be a hit – I'll just have to let you know whether I'm With You on that in due course.
3/5
Go and download: "Brendan's Death Song" – Kiedis stands out on a touching tribute to a late friend. The only song with staying power on the album in my opinion. "The Adventures Of Rain Dance Maggie" – it's not big and it's not clever, but it is fun and the trippy title sounds like it's been lifted from a Dr Seuss book.
Coming up this month: Bestival coverage (!!!) and more (gosh that sounds ominous)…
HJ x